Hanyu Shuiping Kaoshi, known as HSK, is a standardized test designed and developed by the State HSK Commission under the Chinese Ministry of Education to assess Chinese language proficiency.
The new Hanyu Shuiping Kaoshi (HSK) consists of two independent tests: a written test and an oral test. The written test offers six levels of difficulty ranging from HSK Level 1 through HSK Level 6. The oral test offers three levels: elementary, intermediate, and advanced.
Olivetree Mandarin provides coaching for all of the new HSK tests.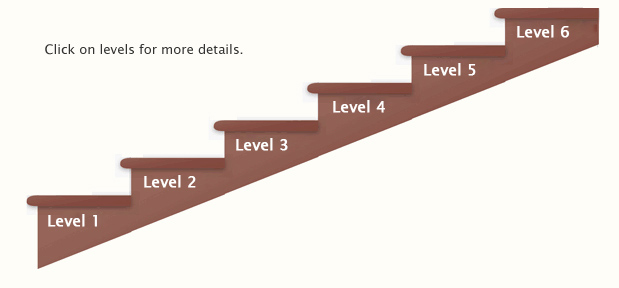 HSK Level 1
Candidates can understand and use some simple phrases and sentences and have a foundation for further study.
HSK Level 2
Candidates can communicate in day-to-day situations using simple Chinese sentences.
HSK Level 3
Candidates can communicate in their personal, study, and work lives and can tackle most situations when traveling in China.
HSK Level 4
Candidates can express themselves on a relatively wide range of topics and can fluently discuss these with a native speaker.
HSK Level 5
Candidates can read Chinese newspapers and magazines, appreciate Chinese films and programs, and make a speech in Chinese.
HSK Level 6
Candidates can spontaneously converse and can give their opinions on social issues by speaking and writing.
2014 HSK Timetable:
| | | |
| --- | --- | --- |
| Month | Date | Subject |
| January | 11th (Saturday) | Level 1-6 |
| February | 16th (Sunday) | Level 1-6 |
| March | 16th (Sunday) | Level 1-6 & Oral Test |
| April | 12th (Saturday) | Level 1-6 |
| May | 10th (Saturday) | Level 1-6 & Oral Test |
| June | 14th (Saturday) | Level 1-6 |
| July | 13th (Sunday) | Level 1-6 |
| Augest | 17th (Sunday) | Level 1-6 |
| | | |
| --- | --- | --- |
| | Sign up for a free trial now! | |