Designed for business people, Olivetree Mandarin's Business Chinese courses cover Chinese language topics specific to doing business in China. The main objective is to give the student a better grasp of China's current and changing business practices. The courses consist of six levels ranging from elementary to advanced.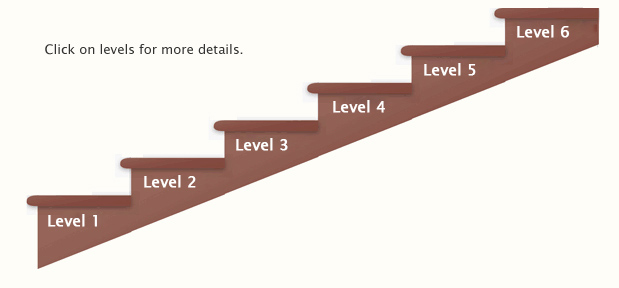 Level 1

  Elementary 1  [Understanding the basics of the Chinese language]
Learn basic Chinese phonetics, tones, and spelling (pinyin) rules.
Initiate simple conversations and perform self-introductions in business contexts (formal greetings, business card exchanges, etc.).
Understand the differences between day-to-day Chinese language and business Chinese.
Level 2

  Elementary 2  [Understanding the language basics in simple business situations]
Learn 80—100 sentence patterns relevant to different professional settings (offices, interviews, client dinners, meetings, etc.).
Learn and understand important Chinese business etiquette.
Recognize basic components of Chinese characters, including radicals and strokes, and read simple Chinese characters.
Level 3

  Elementary 3  [Communicating effectively in simple business situations]
Master specific topics, including teamwork, internet commerce, business consulting, business travel, and Chinese banquets.
Expand vocabulary and recognize more Chinese characters.
Practice reading basic Chinese character texts.
Level 4

  Intermediate 1  [Communicating effectively in an office environment]
Understand key information in a variety of business environments, including human resources, marketing, public relations, and advertising.
Understand and reply to emails.
Learn to make simple speeches in meetings.
Read Chinese character texts and be able to differentiate the usage of synonyms in particular situations.
Level 5

  Intermediate 2  [Communicating effectively specifically in commercial situations]
Develop language skills for complex situations, such as contract signing and negotiations.
Gain a deeper understanding of Chinese society, the Chinese mindset in business, and the general business environment.
Understand the format and dynamics of company meetings and respond appropriately.
Level 6

  Advanced   [Communicating across a wide range of demanding business topics]
Read newspaper articles and grasp the gist of business articles.
Build vocabulary specific to a certain field (engineering, finance, economics, etc.) and become familiar with relevant jargon.
Be able to express opinions on typical business issues using accurate words, idioms, and phrases.
| | | |
| --- | --- | --- |
| | Sign up for a free trial now! | |